Taipei Medical University
301–350th
World University Rankings 2023
101–200th
Impact Rankings 2023
43rd
Asia University Rankings 2023
250 Wuxing Street, Taipei, 11031, Taiwan
Taipei Medical University (TMU) has been a leader in Taiwan's healthcare system for more than half a century. Around 6,000 students from over 40 countries are currently enrolled in TMU's 10 colleges. TMU leads in many research areas including translational cancer research, neuroscience and neurosurgery, biomedical devices and tissue engineering, cell therapy and regenerative medicine, and biomedical informatics. As one of the capital city region's largest healthcare systems, TMU's 3 affiliated hospitals – TMU Hospital, Wan Fang Medical Center, and Shuang Ho Hospital – are all accredited by Joint Commission International (JCI) to guarantee world-class standards and practices, providing ample opportunities for professional skills training and research. TMU's education offers have expanded with the university's commitment contributing to health service worldwide, accommodating interests of students from around the globe to develop area expertise and service their own communities. The permanent appointment of the university's medical teams to assist the Kingdom of Swaziland and the Marshall Islands provides a unique opportunity for service and education, as well as enhancing Taiwan's health diplomacy. TMU's commitment to internationalization has resulted in over 40,000 alumni working to improve healthcare systems in 70 countries. As the university approaches its sixth decade, TMU continues to change and advance in global rankings that have placed it at the front of Taiwan's private universities in medicine and health science.
English-taught Master and Ph. D. Programs
TMU has offered a dynamic and international environment for education, research and personal growth for over 40,000 graduates in Taiwan and overseas. In 2017, there were more than 600 international students studying at TMU, creating a culturally diverse, vibrant campus for all students.
Praised highly in a nationwide evaluation, TMU's programs received top rankings on four primary criteria, including ambitious goals for globalization and development strategy, excellent curriculum for local and international students, and support services for international students' daily lives. Our all-English degree program and the vast expansion of overseas internships also won very positive reviews.
Email inquiries can be sent to iss@tmu.edu.tw
Medical Elective Programs and Short-term Courses
With the University's high-performing faculties and affiliated teaching hospitals, TMU provides one of the best platforms in Taiwan for quality medical elective programs clinical training and insights to the country's world-renowned healthcare system. Our colleges and departments also welcome visiting students coming to TMU for research or laboratory internships. These visiting students work with our faculties, researchers and clinical professionals to reinforce their learning in different contexts. Supportive local staff and students help short-term and student visitors gain valuable technical experience while living in Taipei, the culturally diverse capital. Each year, hundreds of these visitors arrive from countries across the Asian region, including Japan, Korea, and ASEAN nations. We also receive increasing numbers of student applications from the USA, Australia, and European countries, further diversifying our student body.
Email inquiries can be sent to gps@tmu.edu.tw
#lifeatTMUTW
The university is a few minutes' walk from Taipei's trendiest entertainment and shopping district; also nearby are the famous hiking trails on Four Beasts Mountain and Elephant Mountain. Reasonable living costs and safe streets make Taipei an ideal destination for students. The excellent public transit system includes a bicycle depot on campus and a subway line that is a few hundred yards away.
Support for international students
TMU is committed to assisting new students to adjust to life at TMU. Information on campus life is available in English that can be easily accessed with laptops, smart phones, and tablets. Other facilities that offer convenience and entertainment include a food court, an on-campus copy shop, several convenience stores, a bakery and one restaurant. Sport lovers may visit our competition-size swimming pool with a large whirlpool spa, steam rooms and dry saunas, a weight room, table tennis room, and studio for yoga and other physical education classes. Support services for international students include several off-campus dormitories (shared apartment), free shuttle service between the campus and local transit stations, Chinese language training, a campus counseling center and well-furnished laboratories with bilingual training on the operation of all high-tech equipment.
Scholarships and other financial aid
An extensive scholarship program assists most foreign students with their costs of study here. Other programs support international students in attending conferences, participating in competitions and taking internships aboard.
Explore rankings data for Taipei Medical University
All ranked institutions have an overall score and 4 pillar scores. However for each pillar, only institutions ranked in the top 500 overall or the top 500 in this pillar have a publicly visible score
Key statistics
9.1

No. of students per staff

(1)

10%

Percentage of International Students

(1)

58 : 42

Student Ratio of Females to Males

(1)

5,946

Number of FTE Students

(1)
Video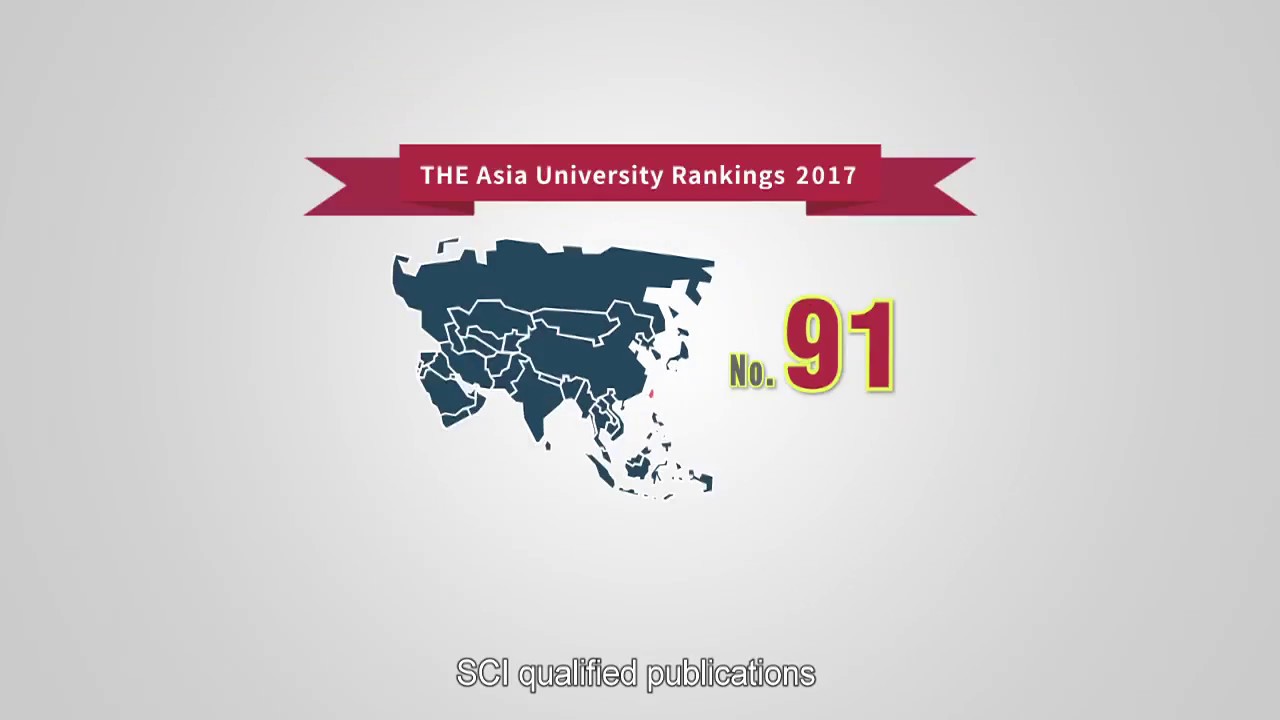 Subjects taught at Taipei Medical University
Engineering & technology

Electrical & Electronic Engineering
General Engineering

Social sciences

Sociology
Politics & International Studies (incl Development Studies)

Law

Clinical, pre-clinical & health

Medicine & Dentistry
Other Health

Business & economics

Life sciences

Arts & humanities

History, Philosophy & Theology