While we stand on a history of unparalleled academic and research achievement, we remain committed to challenging assumptions of the past. We drive forward the boundaries of knowledge through research and learning – all in service to our vision of an inclusive, diverse, and sustainable society.
The Queen's community seeks to solve the world's most significant and urgent challenges with intellectual curiosity, passion to achieve, and commitment to collaboration.
Home to more than 25,000 undergraduate and graduate students and over 5,000 faculty and staff, we attract those who are driven by an innate desire to venture out, and to be part of something bigger than themselves.
By offering an exceptional student experience, we invite and cultivate excellence and the capacity for leadership. 
Queen's is a community for all.
Welcoming and supportive of students and faculty from all countries and backgrounds, we embrace diversity of ideas and perspectives. And once here, our students and researchers enter a national and global network of innovators, advocates, and entrepreneurs who open doors for those who follow.
Our reputation for leading-edge physics, cancer research, geoengineering, data analytics, surveillance studies, social science and mental health research is well documented, highlighted by the 2015 Nobel Prize in Physics. Yet beyond our robotics labs, research centres, and innovation hubs exists a dedication to giving students a well-rounded student experience.
State-of-the-art cultural facilities – including the Isabel Bader Centre for the Performing Arts and the Agnes Etherington Art Centre, showcase world-class performing arts and collections, including the largest collection of works by Rembrandt in public galleries in Canada.
Contact Links
SDG Initiatives
Queen's Gazette
Research and Innovation
Undergraduate Experience
Graduate Experience
Queen's students have high expectations for themselves and are driven by a desire to go further, as an interconnected community of students, faculty, and alumni, then they ever could by themselves.
Undergraduate studies
Our undergraduate degree programs span disciplines in six academic faculties, as well as interdisciplinary and cross-faculty programs.
Queen's students have opportunities to join a variety of engaging student clubs, participate in paid internships and hands-on job experience programs, and a wide network of study-abroad options, including programs at our Bader College campus in the UK.
Queen's students also thrive in the job market post-graduation, reporting employment and income rates that continuously outpace national averages.
Graduate Studies
Queen's graduate students come from more than 90 countries to pursue high-quality, advanced education in wide-ranging programs within more than 50 departments and research centres.
Our graduate degree programs span disciplines in six academic faculties, as well as interdisciplinary and cross-faculty programs, providing a range of scholarly options for graduate students seeking a transformative educational and research experience.
Queen's Master's and PhD programs prepare students for diverse and exciting careers. We offer excellent funding options and award-winning professional development opportunities, as well as a range of academic resources and support services for students throughout each stage of their degree.
One of the top universities in Canada, Queen's has a long history of discovery and innovation that has helped address some of the world's deepest mysteries and most pressing questions, including environmental protection issues, health care, and the development of advanced technologies.
We understand that as a society, our most pressing challenges are complex and interconnected. Taking them on requires a holistic lens. Queen's approaches obstacles from an interdisciplinary perspective, where scientists, artists, and scholars share ideas and challenge the boundaries of what's known and understood to effect change and make an impact.
Our international team of Research Chairs, Nobel Prize-worthy thinkers, and enterprising minds work together towards novel solutions, because changing the world for the better calls for bold ideas and a willingness to go down paths not taken.
Through our work with national and international collaborators, governments, communities, and industry partners, we facilitate knowledge translation from fundamental science to tangible impact. Case in point, Queen's Nobel Laureate, Dr. Arthur McDonald's recent work leading the Canadian arm of an international consortium of researchers during the early days of the COVID-19 pandemic to create a low-cost ventilator.
From basic science through to commercialization, purpose drives us. We're proud of our 180-year legacy of transformative research, but we don't rest on it. In a constantly changing world we understand that only together can we be what the world needs now, and next.
Explore rankings data for Queen's University
All ranked institutions have an overall score and 4 pillar scores. However for each pillar, only institutions ranked in the top 500 overall or the top 500 in this pillar have a publicly visible score
Key statistics
25.9

No. of students per staff

(1)

16%

Percentage of International Students

(1)

58 : 42

Student Ratio of Females to Males

(1)

27,034

Number of FTE Students

(1)
Video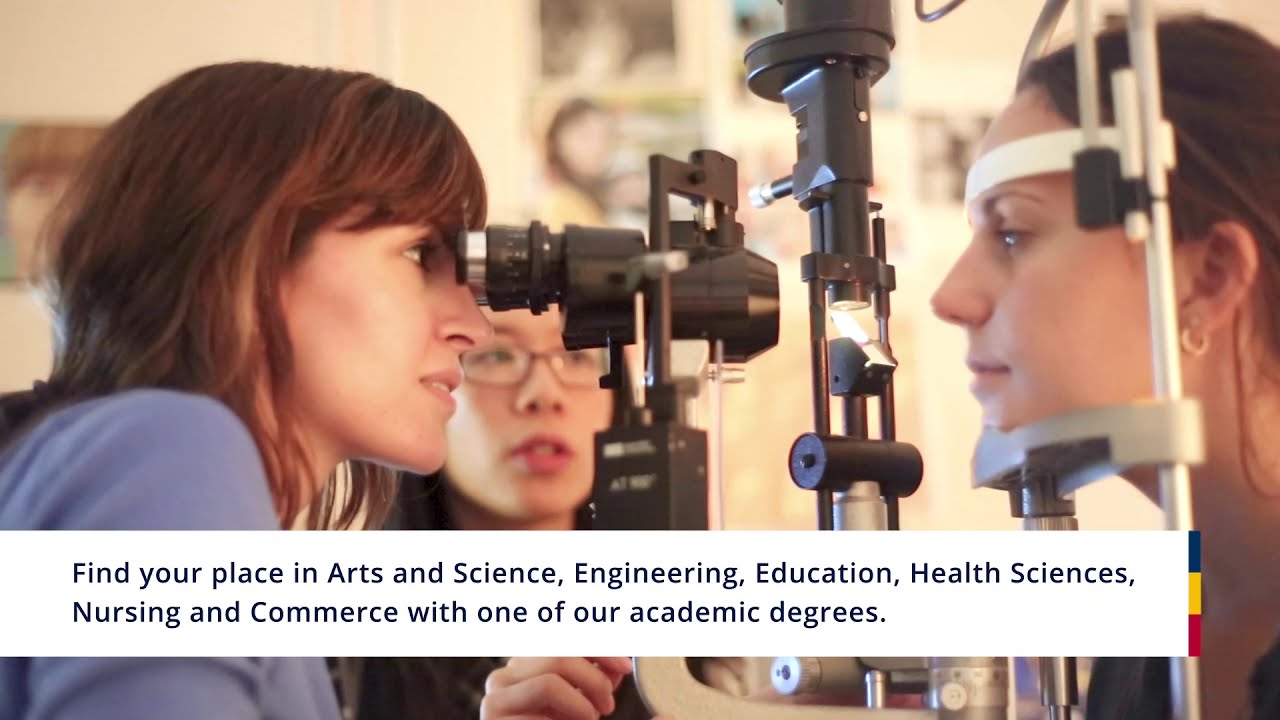 Subjects taught at Queen's University
Clinical, pre-clinical & health

Other Health
Medicine & Dentistry

Physical sciences

Chemistry
Geology, Environmental, Earth & Marine Sciences
Mathematics & Statistics
Physics & Astronomy

Psychology

Engineering & technology

Civil Engineering
Mechanical & Aerospace Engineering
General Engineering
Electrical & Electronic Engineering
Chemical Engineering

Social sciences

Politics & International Studies (incl Development Studies)
Communication & Media Studies
Sociology
Geography

Business & economics

Accounting & Finance
Business & Management
Economics & Econometrics

Arts & humanities

Languages, Literature & Linguistics
Art, Performing Arts & Design
History, Philosophy & Theology

Life sciences

Sport Science
Agriculture & Forestry
Biological Sciences

Education

Law

Computer science