National Taiwan University (NTU)
=152nd
World University Rankings 2024
=67th
Impact Rankings 2023
91-100th
World Reputation Rankings 2022
No. 1, Sec 4, Roosevelt Road, Taipei, 10617, Taiwan
 1.1 World-class University
Founded in 1928 as Taihoku Imperial University, our university has gone through a series of transformations to "National Taiwan University" named in 1945. By 2028, NTU will celebrate its 100th anniversary as the first and oldest higher education organization in Taiwan.
1.2 Academics
 At present, NTU consists of 16 Colleges, 58 Bachelor's Degree Programs, 146 Graduate Institutes as well as 34 Master's and PhD degree programs, entailing a broad spectrum of interdisciplinary studies including science, arts, humanities and other subjects. There are 35,000+ students and 6,000+ international students from 77 countries at our university. 
NTU Colleges
1.3 Global Connections
With 35,000+ Students (Undergrad + Graduate school), 1,800+ English-taught Courses and 5,700+ Faculty and Staff, NTU is constantly exploring and developing global resources for our students to unleash their full potential and help them build global competence.
Currently, NTU has 640+ partner institutions in 67 countries
10+ strategic partner universities
Exchange Students from 400+ schools in 52 countries
670+ Study abroad programs
100+ Dual Degree Program in 20 countries
Despite the pandemic in the past years, we managed to maintain our Student Mobility:
Incoming
6,000+ International Students from 77 Countries
Degree 51%
Exchange/Visit 23%
Mandarin Learners 17%
Short-term Programs 9%
Outgoing
1,200+ Study Abroad Students, 11.5% Annual Growth
Exchange 59%
Summer Program 24%
Short-term/ Internship 13%
Visiting 4%
1.4  Student Resources
1.5 Subjects Taught in English at NTU
2.1 Degree Programs
As of the academic year 2021-2022, NTU offers over 300 programs, including over 90 double-degree programs, at the bachelor's, master's, and PhD levels and three professional schools (dentistry, veterinary medicine, and pharmacy). More than 1800 of the classes available are English-taught. Furthermore, NTU offers accessible Massive Open Online Courses (MOOCs), with 69 courses on Coursera and over 230 courses on NTU's OpenCourseWare platform.
 Nonetheless, NTU offers local and international students a variety of financial aid options in the form of scholarships for undergraduate and graduate levels. The affordable tuition fees, great professional options, and reduced living costs make studying at National Taiwan University an excellent choice.
2.2 Non-Degree Programs
The university also offers a series of non-degree programs to complement student's learning experience. Of 6,000 incoming international students yearly, many participate in our exchange and visiting student programs. Other great non-degree opportunities for students include:
This program allows students to spend a summer gaining insights into one of the following fields: civil and building engineering, BIM implementation, and the +1N Biotechnology program.
A program designed for overseas students interested in conducting short-term research or internship with an NTU faculty member. 
Available for degree and non-degree students, these courses are a popular gateway to learning Chinese and experiencing the Taiwanese culture.
Apply here: https://oia.ntu.edu.tw/en/ 
3.1 Worldwide Recognition
As a leading academic institution in Asia, NTU is envisioned to attract talented individuals from home and abroad, maximize profits made from intellectual properties, and secure leadership, as well as its sustainable growth in Taiwan's academia. NTU has reinforced research facilities and energy for industrial-academic cooperation, consolidated university resources to facilitate collaborative research, personnel training for basic research, and across-the-board upgrades in every field for key breakthroughs:
41.7% Publications in the Top 10% most impactful journals in given fields
41,088 Publications
6,443 Collaborating institutions from all sectors
2+ Billion Licensing fee
30+ Spin-offs
54+ Incubation businesses
10+ Joint centers including Asus, BenQ, Delta, Foxconn and others
(Data from 2017-2022)
3,360+ Patents
(Data from 2000-present)
To date, our research findings have benefited multiple industries and are applied in interdisciplinary areas. It is our ongoing mission to keep advancing research outcomes and generate more global impact.
3.2 Research Highlights
Advancing Modern Medical Sciences – The NTU Cancer Center (NTUCC)
Established in 2019, NTUCC is the first comprehensive public cancer medical center in Taiwan. The center aims to pioneer cutting-edge advances in oncology and innovative clinical treatments, while simultaneously building a framework for personalized preventive medicine.
NTUCC is led by distinguished Professor James Chih-Hsin Yang, MD, PhD, a world-renowned scholar in lung cancer research. Professor Yang has spearheaded multiple international studies that have led to global use of new drugs for patients with advanced lung cancer and renewed guidelines for lung cancer treatment.
Developing Next-generation Electronics– NTU Nano-Electro-Mechanical-System (NEMS) Research Center
The NEMS Research Center is an academic research institution focusing on multidisciplinary topics, including new-generation electronics, biochemical sensors, actuators and transmitters, photonic devices and advanced materials. In the past 15 years, the NEMS center has secured publications in high-impacted journals, such as Nature Nanotechnology, Nano Letters, ACS Nano, and Advanced Materials. By providing a prototyping platform to industrial partners, including Taiwan Semiconductor Manufacturing Company (TSMC), Himax, Playnitride, Taiwan Nano & Micro-Photonics, the center is dedicated to bridging the gap between industries and academia and collaborating on the development of next-generation electronics.
Protecting Endangered Species – NTU's Biodiversity Conservation Efforts
In 2000, Chinese Crested Terns were re-discovered after disappearing for 60 years. They were on the brink of extinction. These migratory birds breed in colonies on ocean islands, making them vulnerable to natural disasters and human disturbance. Cross-country protection of breeding and wintering grounds is essential for their survival.
To protect these birds, the NTU conservation team collaborated with scientists to restore their breeding habitats, promote social attraction, conduct satellite tracking, enforce conservation laws, and advocate for protection. After 20 years of collaborative efforts, the Chinese Crested Tern population has increased to 200. From research to implementation, biodiversity conservation remains our top priority.
3.3 Social Responsibility through Innovation
NTU is dedicated to practicing university social responsibility and the United Nation's sustainable development goals (SDGs), resulting in revamping our curriculum, international collaborations and SDG-focused forums. We also frequently partner with national entities such as Academia Sinica, the Ministry of Science and Technology, the Taiwan Centers for Disease Control, and more.
Moreover, the strong emphasis on innovation and entrepreneurship has paved the way for the development of NTU Future Classroom, which integrates advanced IoT technology to create a dynamic learning environment. By providing courses such as University PLUS and hands-on, interdisciplinary programs, we also reinforce the importance of actively giving back to the community, thus creating a mutually beneficial relationship between NTU and the society.
To achieve the SDGs of 2030, the pressing issues that require ambitious action include:
How to motivate research teams to propose interdisciplinary research/action plans and the evaluation/award/promotion/hiring mechanism for the faculty and students participating in such initiatives
How to put the concept of "Living Lab" into practice at Asian research universities and accelerate its implementation, along with an external collaborative mechanism
How to improve sustainability competence of all NTU members
Explore rankings data for National Taiwan University (NTU)
All ranked institutions have an overall score and 4 pillar scores. However for each pillar, only institutions ranked in the top 500 overall or the top 500 in this pillar have a publicly visible score
Key statistics
24,744

Number of FTE Students

(1)

11.1

No. of students per staff

(1)

41 : 59

Student Ratio of Females to Males

(1)

13%

Percentage of International Students

(1)
Video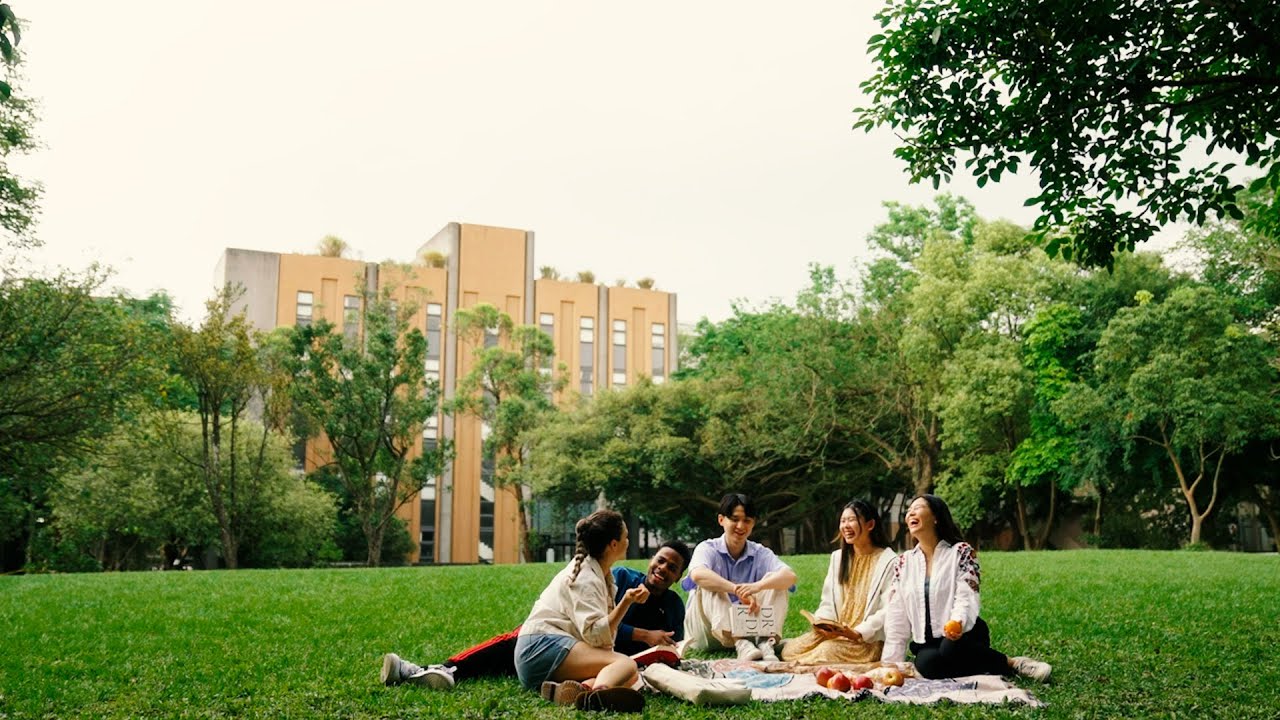 Subjects taught at National Taiwan University (NTU)
Arts & humanities

Architecture
Archaeology
Languages, Literature & Linguistics
Art, Performing Arts & Design
History, Philosophy & Theology

Engineering & technology

Mechanical & Aerospace Engineering
Chemical Engineering
Electrical & Electronic Engineering
General Engineering
Civil Engineering

Physical sciences

Chemistry
Physics & Astronomy
Geology, Environmental, Earth & Marine Sciences
Mathematics & Statistics

Social sciences

Communication & Media Studies
Sociology
Politics & International Studies (incl Development Studies)
Geography

Computer science

Business & economics

Accounting & Finance
Economics & Econometrics
Business & Management

Clinical, pre-clinical & health

Other Health
Medicine & Dentistry

Life sciences

Agriculture & Forestry
Veterinary Science
Sport Science
Biological Sciences

Law

Psychology