Ho Chi Minh City Open University
Reporter
World University Rankings 2024
1001+
Impact Rankings 2023
35-37 Ho Hao Hon Street, District 1, Ho Chi Minh City, Vietnam
DESCRIPTION
"Ho Chi Minh City Open University (HCMCOU) is proud to be one of the leading multi-disciplinary public universities in Vietnam with application-oriented, knowledge and community cohesion.
Originally established in 1990, HCMCOU has experienced phenomenal growth in recent years seen by the remarkable growth in student's numbers with 30.000 students, 7 campuses towards the green learning environment for sustainable development in the central of vibrant Ho Chi Minh city, Binh Duong, Dong Nai and Khanh Hoa province
HCMCOU facilitates the delivery of academic programs in 3 different methods including offline, distance and online learning, covering diverse disciplines in both undergraduate and postgraduate with 13 faculties, 28 undergraduate programs, 11 high quality undergraduate programs, 12 Master programs and 5 Ph.D programs.
FACILITIES
District 3 is one of the most prosperous areas, located in the central of Ho Chi Minh City, which has just reached the top 50, ranked 18th on the list of ""the most wonderful region in the world"" voted by Time Out British magazine.
District 3 with high greenery density is a very good location, convenient for transportation to other districts in HCMC. It is also home to many famous universities and high schools in HCMC."
RESEARCH EXCELLENCE
"HCMCOU is proud of being among the top 5 universities rewarded by The Ministry of Education and Training, Viet Nam (MOET) with many achievements published in the prestigious international scientific journals.
After 30 years of establishment and development, HCMCOU is one of the leading prestigious public universities in Vietnam for its reputation in training quality, extensive international cooperation and scientific research activities of lecturers and students.
In 2019, the University was honored to be in the top 5 of MOET's scientific research publication posted in the prestigious international journals.
HCMCOU is among top research-intensive universities with the remarkable number of lecturers' scientific research projects published in diverse fields including natural sciences; science and technology; medical and pharmaceutical sciences; agricultural sciences and social sciences.
To maintain and uphold the lecturers' profession in teaching practices and scientific research performance, the University takes the initiatives to develop support policies for researchers within the University in order to facilitate teachers' professional development, hence contributes to the university's training quality.
The outstanding accomplishment of HCMCOU's scientific research is a great motivation for lecturers' research productivity. HCMCOU strengthens its scientific research culture among academic staff, lecturers and learners by encouraging and facilitating academics' research activities, along with promoting partnerships with researchers from other units."
SCHOLARSHIPS FOR INTERNATIONAL STUDENTS IN 2022
Scholarship:
Scholarships
For the 2022 academic year, International learners are offered with scholarships covering 65% tuition fee for the first academic year and 100% Scholarships for the Vietnamese Short Course.
Besides, learners can consider to apply for 3 scholarships available as follows:
For undergraduates and post-graduate learners:
- Open Talent and Open Bright scholarships: 50%-70%-100% tuition fee.
For TESOL post-graduate learners:
- Fellowship scholarship: 100% tuition fee and 10 million VND/month for living expenses
How to apply
For Master's programs:
- Application form (https://forms.gle/iTL7EY8hhBM7vUXZ9)
- Bachelor degree or equivalent
- Academic transcript
- IELTS 5.5 or equivalent for programs taught in English.
- IELTS 6.5 for TESOL learners only.
- Vietnamese proficiency certificate for programs taught in Vietnamese
- HSK 5 for Chinese language major.
For Ph.D programs:
- Application form (https://forms.gle/iTL7EY8hhBM7vUXZ9)
- Master degree or excellent bachelor degree
- Academic transcripts
- Working experience at least 01 year
- Recommendation letter from 01 Assoc. Prof / Ph.D
- Research outline
- English / Vietnamese language certificate (If any)
- Intake: June 2023
Deadline to apply and submit docs: 30.05.2023
- Intake: November 2023
Deadline: October 2023ply and submit docs: 30.05.2023
WHAT WILL THE LEARNERS GET?
Our accessibility, flexibility, student support and wide range of university courses offered online and on-campus help our students will be able to:
- Gain a profound understanding in a respective field at a high level, international recognition.
- Enhance the ability to think critically, identify, select and synthesize information from a variety of sources to enrich themselves.
- Raise awareness about cultural and social issues in the global context, in regard to the implementation of skills, responsibilities and professional ethics.
- Develop effective solutions, independent creation from knowledge along with learned skills into present and future issues, maintain the intellectual curiosity, the desire to seek out new experiences.
INTERNATIONAL TRAINING NETWORK
HCMCOU has strong development and achievement in international cooperation with a wide range of activities for teaching and learning. A variety of training cooperation projects such as Vietnam - Belgium programme, partnership programmes with University of Southern Queensland (Australia), Edith Cowan University (Australia), Flinders University (Australia), Fresenius University (Germany), Rouen University (France). The University continues to maintain its membership in international organizations such as The AAOU (Asian Association of Open Universities), ICDE (International Council for Open and Distance Education), SEAMEO SEAMOLEC (SEAMEO Regional Open Learning Centre - SEAMOLEC), SEAMEO SEPS (South East Asian Ministers of Education Organization Regional Centre for Sufficiency Economy Philosophy for Sustainability), QM (Quality Matters), AUN-QA (ASEAN University Network - Quality Assurance).
Besides, we are partnered in various Erasmus+ projects for Capacity Building such as Transdisciplinary research, Fintech Master program development, Recognition among Asian countries, etc. We also have a widespread cooperation in lecturer and staff exchange, student exchange and internship activities with various partners in European and Asian countries.
PROFESSIONAL, THOUGHTFUL COUNSELLING TEAM
We provide professional counselling on campus and online, which is available 24/7 regarding matters on academic issues including choosing majors, preparing and submitting documents, tips for writing recommendation letters, portfolio and so on.
Learners are also able to access one-on-one counselling service which gives you the opportunity to talk confidentially about any concerns regarding your personal issues, mental health and wellbeing.
Explore rankings data for Ho Chi Minh City Open University
All ranked institutions have an overall score and 4 pillar scores. However for each pillar, only institutions ranked in the top 500 overall or the top 500 in this pillar have a publicly visible score
Key statistics
54.0

No. of students per staff

(1)

27,092

Number of FTE Students

(1)

62 : 38

Student Ratio of Females to Males

(1)

0%

Percentage of International Students

(1)
Video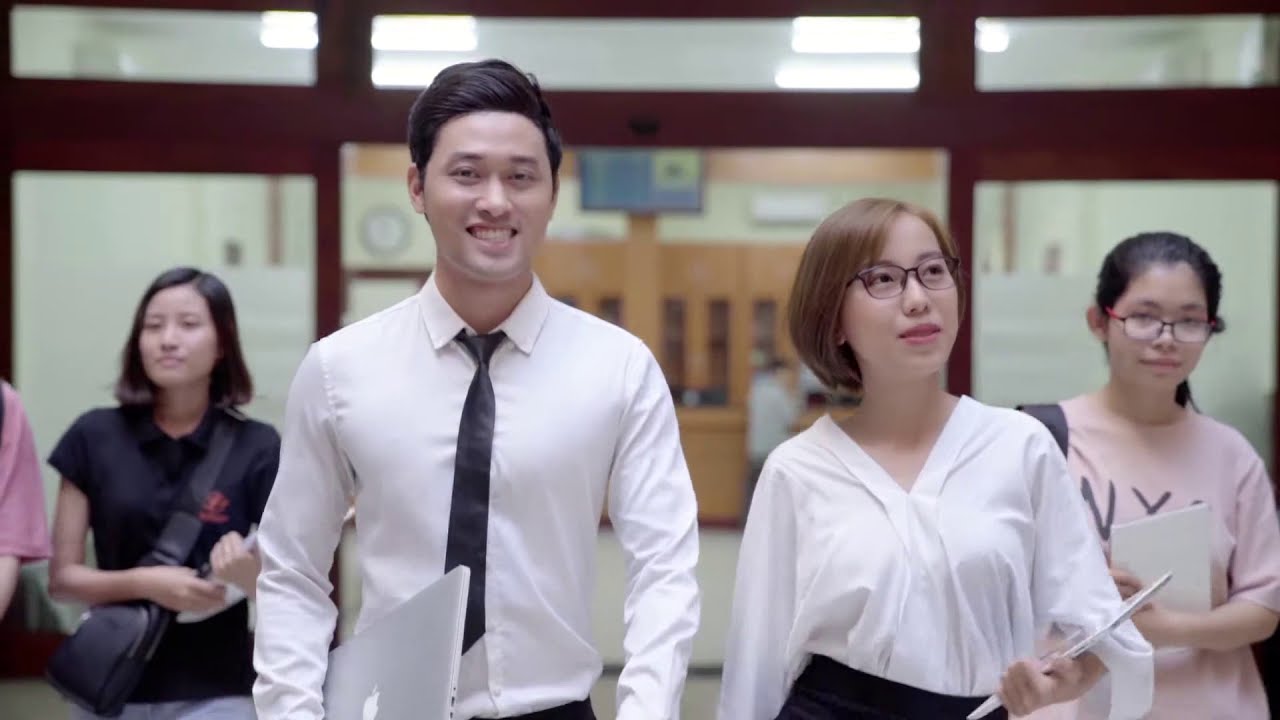 Subjects taught at Ho Chi Minh City Open University
Engineering & technology

Social sciences

Sociology
Politics & International Studies (incl Development Studies)

Law

Education

Business & economics

Accounting & Finance
Business & Management
Economics & Econometrics

Computer science

Arts & humanities

Languages, Literature & Linguistics

Life sciences