Xi'an Jiaotong-Liverpool University (XJTLU) is an international joint venture university founded by Xi'an Jiaotong University (China) and the University of Liverpool (UK) in 2006.
The University currently offers approximately 45 undergraduate and 53 postgraduate degree programmes in the fields of science, engineering, business, finance, architecture, urban planning, language, culture, and all are taught in English except for general and basic courses. PhD opportunities are also available.
Undergraduate students earn two degrees: an XJTLU degree from the Chinese Ministry of Education and a globally recognised degree from the University of Liverpool. Postgraduate students receive a University of Liverpool degree that is recognised by the Ministry of Education.
XJTLU is located in Suzhou Industrial Park (SIP), Suzhou. It's one of the most developed cities in China. Suzhou Industrial Park, China's equivalent of Silicon Valley and a hub of global innovation, houses a large cluster of Fortune 500 companies, transnational enterprises, and R&D centres, not only providing favourable conditions for XJTLU's ongoing development but also numerous internship and job opportunities for XJTLU students.
At XJTLU you will find an international community of learners in the heart of China's ongoing economic success story and opportunities found nowhere else on Earth.
Our global community of more than 18,000 undergraduate and postgraduate students, and 1,000 academic staff from 90 countries are continually growing, offering you the chance to make connections with people from across the world.
All our degree programs are taught 100 percent in English, with a focus on critical thinking and independent learning – key skills needed in the workplace. At XJTLU you will be taught how to acquire and create new knowledge and apply it to real-world scenarios.
Our learning and teaching philosophy ensures that our distinctive graduates are well-placed and in demand in the job market and in society as a whole.
By studying at XJTLU you will be:
Encouraged to develop and test your own ideas
Exposed to the ideas and challenges of your classmates
Ready to question received opinion, including the opinion of your teacher
Equipped with the skills to pursue your own research, by means of projects, dissertations and theses.
What XJTLU offers you is not only a job:
Joining XJTLU, you will not only be provided with competitive compensation and benefits, but also live in a truly international community, enjoying meaningful exchanges with our world-renowned professors and young brilliant students. 
We have staff members from over 50 countries, who are of different ages, academic and cultural backgrounds, which encourages diversity of ideas and cultural exchange.
You will become a global citizen with an international mindset and competitive edge; and will be fully immersed in an atmosphere of innovation, committed to the continuous exploration and reshaping of our modern education landscape.
Xi'an Jiaotong-Liverpool University 的排名数据分析
所有上榜的高校都有一个总分和四项指标类别的得分。但只有总分或指标类别排列在前500的高校才会公开得分。
关键统计数据
15,767

Number of FTE Students

(1)
视频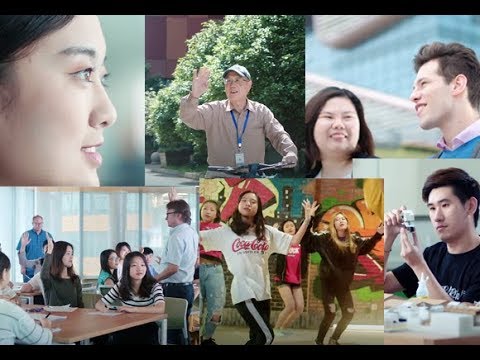 Xi'an Jiaotong-Liverpool University 的授予学科
Life sciences

Biological Sciences
Agriculture & Forestry

Education

Arts & humanities

Architecture
Languages, Literature & Linguistics
Art, Performing Arts & Design

Engineering & technology

Civil Engineering
General Engineering
Electrical & Electronic Engineering

Business & economics

Business & Management
Accounting & Finance
Economics & Econometrics

Social sciences

Politics & International Studies (incl Development Studies)
Sociology
Communication & Media Studies

Physical sciences

Chemistry
Mathematics & Statistics

Computer science