Dalhousie University
Halifax, Nova Scotia, B3H 4R2, Canada
Dalhousie University is one of Canada's leading research-intensive universities, meaningful teaching and a deep sense of social responsibility that inspires our diverse community to make a difference here in Nova Scotia, across Canada and around the world.
As one of Canada's leading research-intensive universities.,our broad range of academic programs attract and retain a diverse mix of incredible students, scholars, researchers and staff who work together with interdisciplinary perspective and a focus on service. Our 13 faculties expand understanding through teaching excellence and a drive for discovery that results in $194 million in research funding each year.
Located on Canada's East Coast, with campuses in the vibrant oceanside city of Halifax and an Agricultural Campus in the town of Truro, Dalhousie welcomes 21,000 students who join us from just down the street and from more than 130 countries around the world.
As we enter our third century, Dalhousie remains committed to lifting the intellectual, social and economic vitality of the communities we serve while promoting respect and inclusion in all aspects of our academic, research and civic priorities.
Studying at one of Canada's top research universities means you're learning from people who are pushing possibility to its limits. Your professors are award-winning instructors and researchers who are solving today's global issues and changing the world with their discoveries.
Like you, your peers are bright minds with diverse backgrounds, perspectives, interests and talents. The opportunity to take part in hands-on and workplace experiences will put your classroom learning into practice.
Find out what you can achieve as an undergraduate student at Dalhousie — where you'll graduate with the skills and confidence to make a difference.
Graduate Studies
Dalhousie's Faculty of Graduate Studies will immerse you in an environment of discovery supported by leading faculty and a tight knit community determined to see you succeed. You'll live in one of Canada's most desirable cities and join an institution with a global reputation that opens doors to opportunity around the world.
At Dalhousie you'll join a Graduate Studies community of more than 3,500 students from over 100 countries. They'll inspire you, push you to dream bigger and become the network you'll lean on to build your career.
Services
We take pride in our supportive and engaging campus community and offer services and resources to help support students throughout their university experience.
Residences
It doesn't get any more convenient than on-campus living. New from high school students are guaranteed a place in residence if they apply before the deadline. Eleven residence buildings (eight in Halifax and three in Truro) welcome students to a home-away-from-home that includes support and mentorship from residence life staff, dedicated high-speed Wi-Fi, 24-hour front desk support and a variety of meal plans.
International Centre
We are proud of our diversity, with a growing international student population and a commitment to expanding access to historically underrepresented groups. We welcome more than 4,700 international students from over 130 countries around the world, helping them succeed with dedicated programming and supports.
Clubs and Societies
You'll find more than 400 active student societies and regular campus events, as well as opportunities to volunteer, take part in research and discover your strengths and passions.
From day one you'll learn from researchers who are tackling some of the biggest challenges of our time. With options that range from exploring the incredible potential of nanomaterials to improving our knowledge of some of the largest mammals on the planet, you'll have the chance to work with researchers driven to create a better and more sustainable future for all.
Dalhousie is a member U15 group of Canada's top research-intensive universities — the only U15 in Atlantic Canada and the flagship research university of Nova Scotia. From world-leading ocean research to trailblazing work in vaccinology that has seen our researchers take leadership roles at home and on the global stage, to clean tech research that is charting a course toward a more sustainable future for us all, Dal researchers are pursuing innovations that have potential to transform our lives.
Impact Together: Dalhousie's Research and Innovation Strategic Direction is grounded in the United Nations' Sustainable Development Goals, which are mobilizing efforts to end poverty, fight inequalities tackle climate change, and ensure that no one is left behind.
Innovation
Our students are empowered with the venture creation skills, resources, and mindset necessary to bring our innovations to the world. We are equipping and encouraging our researchers to commercialize their ideas and actively partnering them with industry. We have grown our slate of venture creation programs which attract hundreds of students, faculty and industry partners to take part each year. The result has been more skilled start-ups, expanding the innovation economy in the region and making waves nationally and around the world.
Dal Innovates is an engine of entrepreneurship training based at Dalhousie, supporting the venture creation ecosystem across Atlantic Canada and beyond. Our programs empower the community to build enterprises from the initial spark of an idea to validation, commercialization, and investment. Playing a key role in the local, regional, and national network of incubators and accelerators, our programs are providing a runway for students to take flight in venture creation.
Dalhousie University 的排名数据分析
所有上榜的高校都有一个总分和四项指标类别的得分。但只有总分或指标类别排列在前500的高校才会公开得分。
关键统计数据
17,314

Number of FTE Students

(1)
视频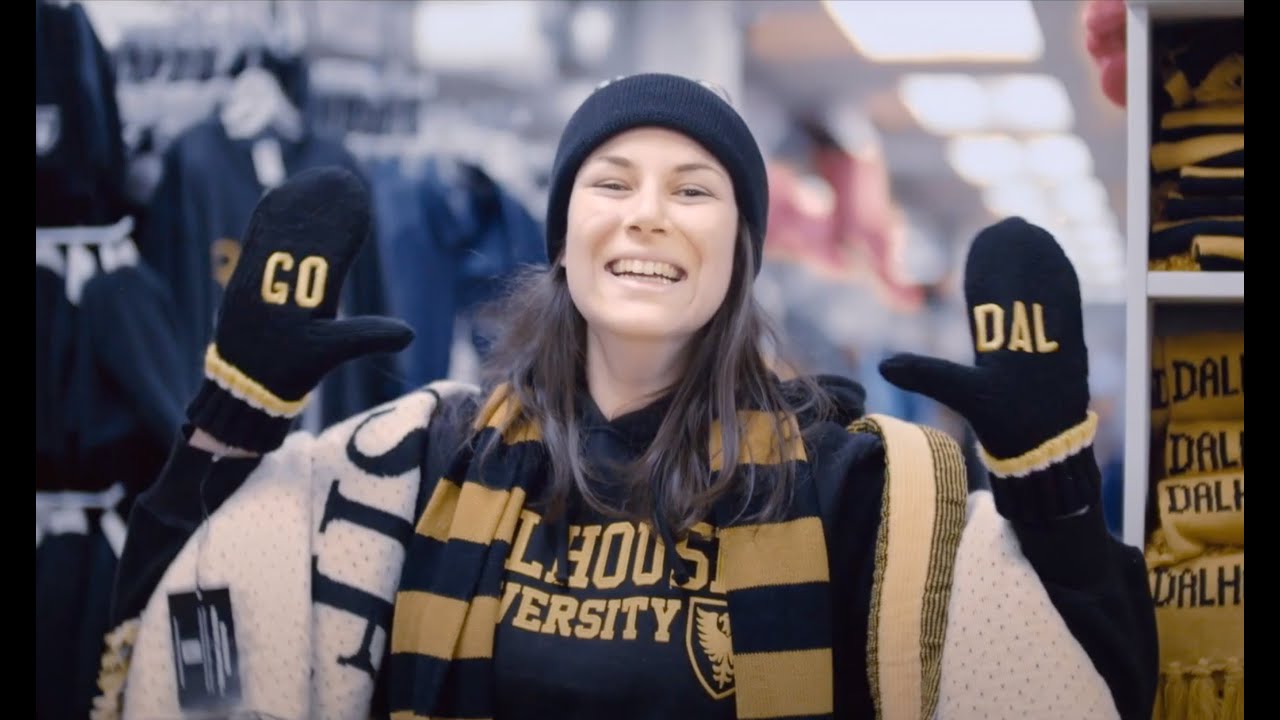 Dalhousie University 的授予学科
Physical sciences

Physics & Astronomy
Chemistry
Mathematics & Statistics
Geology, Environmental, Earth & Marine Sciences

Business & economics

Business & Management
Economics & Econometrics
Accounting & Finance

Life sciences

Sport Science
Veterinary Science
Agriculture & Forestry
Biological Sciences

Social sciences

Communication & Media Studies
Politics & International Studies (incl Development Studies)
Sociology

Engineering & technology

Chemical Engineering
Mechanical & Aerospace Engineering
Electrical & Electronic Engineering
Civil Engineering
General Engineering

Arts & humanities

Architecture
Art, Performing Arts & Design
Languages, Literature & Linguistics
History, Philosophy & Theology

Law

Clinical, pre-clinical & health

Other Health
Medicine & Dentistry

Computer science

Psychology