Monterrey Institute of Technology
801–1000th
World University Rankings 2023
=92nd
Impact Rankings 2023
5th
Latin America Rankings 2022
Av. Eugenio Garza Sada 2501, Sur Col. Tecnológico, Monterrey, Nuevo León, 64849, Mexico
Instituto Tecnológico y de Estudios Superiores de Monterrey
Number One Private University In Mexico
Through educational experiences Tecnológico de Monterrey form people who become agents of change willing to be even more competitive in order to benefit all, with a clear focus on being instead of having, on serving others instead of possessing things; people who are responsible for their own lives, aware of the fact that their actions may promote the transformation of others.
We base our differentiation in four pillars: Our Educational Model, the Entrepreneurship Culture, the Social Responsibility and the Research Activities.
Watch: The best of Tecnológico de Monterrey
Egade Business School : www.egade.mx
Tecnológico de Monterrey School of Government and Public Transformation : http://escueladegobierno.itesm.mx
About Us
Tecnológico de Monterrey is a private university system founded in 1943 in Monterrey, México. It is a comprehensive university offering PhD, master, undergraduate, and high-school programs in Engineering, Management, Social, Arts and Human Sciences, and Medicine. 

It holds 31 campuses located across 25 cities in the country, and 22 liaison offices in 15 countries. In each campus there are modern and innovative facilities, creating a balance between studying and recreation.
Its academic programs are accredited by international accreditation agencies such as SACS - Southern Association of Colleges and Schools, CACEI - Council for Accreditation of Engineering Education, ABET - Accreditation Board for Engineering and Technology, CACECA - Accreditation Council on the Teaching of Accounting and Administration, AACSB, AMBA, EQUIS, among others. Academic programs are also accredited in Mexico by National Council for Science and Technology CONACYT.
The prestige enjoyed by Tecnológico de Monterrey since its foundation, stemming from the culture of entrepreneurship, work, efficiency and responsibility that it fosters its students, motivated its graduates, who come from diverse regions of Mexico, to promote the presence of Tecnológico de Monterrey in their hometowns. This gave the Institution significant insight into the diverse regional needs, enabling it to prepare professionals who can resolve them, without uprooting them from their hometowns. Moreover, as a nationwide institution, Tecnológico de Monterrey accepts its responsibility to provide a valid response to the country's foremost challenges.
94% of our graduates are employed with 12 months of graduations and some of Tecnológico de Monterrey's alumni are now directors in successful companies in Mexico and Latin America, while the presence of its graduates in key government and public administration positions is constantly growing.
Research
At Tecnológico de Monterrey we combine two research approaches with open international collaboration: "knowledge driven creation" and "society driven innovation". Our researchers have a responsibility towards value creation based on our scientific research that addresses society´s demands.
But they also have to advance scientific knowledge to create new concepts, theories, and paradigms to advance the understanding of the world and the universe. We are committed to undertaking research to educate, innovate and transform in order to transcend in this lifetime. Tecnológico de Monterrey has decided to focus this scientific activity on eight main strategic research areas, encouraging innovation, knowledge generation and knowledge transfer, with the goal of trying to solve México's and worldwide problems. These eight strategic areas include: biotechnology and food; mechatronics and engineering; information technology, sustainability; public policy; business; medicine; and education, the humanities and the social sciences.
Tecnológico de Monterrey´s research program is based on its flagship campus at Monterrey and operates through six schools constituted by research professors from the research campuses (Tecnológico de Monterrey at Monterrey). The schools are: Business School, School of Social Science and Government, School of Medicine, School of Engineering and Sciences, and the School of Humanities and Education, School of Architecture, Art and Design. 
TEC21 Educational Model
The relevant characteristics that distinguish Tecnológico de Monterrey are:
A state-of-the-art educational model, focused on developing a spirit of entrepreneurship

Education with a sense of humanity

The institution's prestige built on the basis of the actions of our graduates

Relationships with alumni, companies and institutions
TEC21 educational model is an innovative educational model that adapts to the world we live in and the specific characteristics of digital natives: young people in the 21st Century. It is based on four major pillars:
Challenge based Learning: Curriculum based on competency development through challenges, challenges as the basic element for curricular design

.

Flexibility in in how, when and where the teaching-learning process is done. Experiential learning activities, aimed at developing competencies

.

Inspirational teachers, innovative professors, leaders in their fields and with experience in the practice of their profession.

Memorable experience; students participate as protagonists in the widest offer of sports, cultural and student leadership activities in Mexico.
Internationalization
Students' academic preparation is broadened with internationalization experiences that enrich their academic life by offering a more global insight.
The internationalization component helps students to enrich their academic life with more global experiences, through academic, cultural and linguistic exchange, and also to take a major step towards achieving personal maturity.
Students at Tecnológico de Monterrey represent more than 70 nationalities.
Student Life
Tecnológico de Monterrey, in its endeavour to promote the development and comprehensive education of its students, offers diverse programs, courses, workshops and student groups that provide spaces for the development of competencies, such as leadership, self-confidence, ethics and citizenship.
These competencies help students to fulfil their personal and professional goals.
The formal student life actions include sports, cultural and student leadership activities, together with prevention and psycho-pedagogic counselling, which are offered through the healthy environment promotion program.
At Tecnológico de Monterrey, we have made the decision to transform society through education. To achieve this, we have become an institution with the best faculty, students and collaborators. We believe in the enormous value of diversity in our work teams, which leads to a variety of ways of thinking.
Through diversity and inclusion, we can drive innovation in ideas and research, as well as in products and services accessible to all people. This is the only way we can become true agents of change.
"We do not discriminate on the basis of age, ethnicity, nationality, gender, sexual orientation, marital status, social position, medical conditions, religious beliefs, political ideology or disability."
At Tec, we promote the professional development of our people. We seek to build the best place to work.
Discover why it is amazing to work at Tecnológico de Monterrey
Explore rankings data for Monterrey Institute of Technology
All ranked institutions have an overall score and 4 pillar scores. However for each pillar, only institutions ranked in the top 500 overall or the top 500 in this pillar have a publicly visible score
Key statistics
15,735

Number of FTE Students

(1)

43 : 57

Student Ratio of Females to Males

(1)

10%

Percentage of International Students

(1)

14.3

No. of students per staff

(1)
Video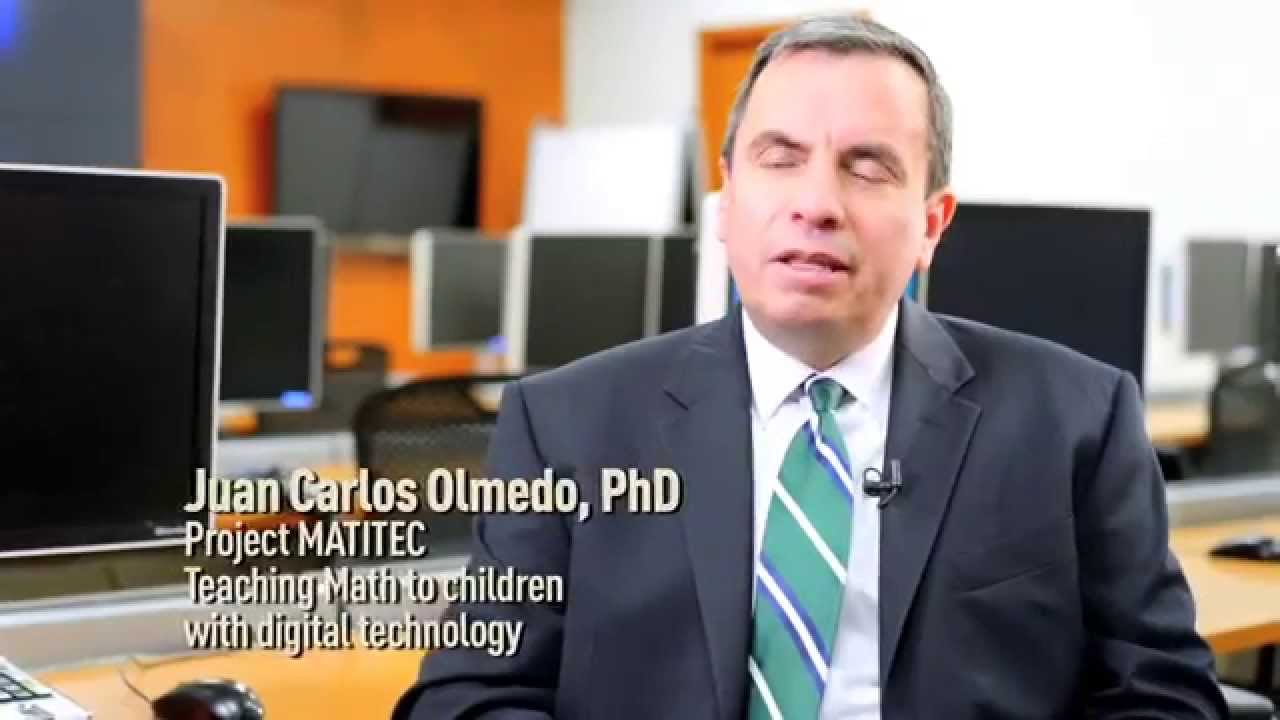 Subjects taught at Monterrey Institute of Technology
Arts & humanities

Languages, Literature & Linguistics
Art, Performing Arts & Design
Architecture
History, Philosophy & Theology

Engineering & technology

Mechanical & Aerospace Engineering
General Engineering
Civil Engineering
Electrical & Electronic Engineering
Chemical Engineering

Life sciences

Biological Sciences
Agriculture & Forestry

Physical sciences

Physics & Astronomy
Chemistry
Mathematics & Statistics
Geology, Environmental, Earth & Marine Sciences

Computer science

Clinical, pre-clinical & health

Medicine & Dentistry
Other Health

Social sciences

Communication & Media Studies
Sociology
Politics & International Studies (incl Development Studies)

Education

Business & economics

Business & Management
Economics & Econometrics
Accounting & Finance

Psychology

Law